Pike County, Illinois
Whitetail Deer & Turkey Hunting at it's Finest!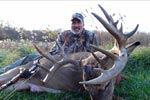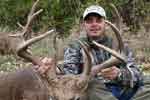 Eagle Lakes Outfitters Youth Hunts
Youth under the age of 16 at the time of the hunt are allowed to hunt free with a paid adult (parent, grandparent, uncle/aunt). We know that this is rare for a youth to hunt free, but we believe that this is where the love of
the hunt comes from - our youth! The tags/permits and all licenses are the responsibility of the hunter. Check with IDNR regarding any additional classes (eg. Hunter Safety) that may need to be taken prior to obtaining your permit & license.
Permit Information, Application, and Other Helpful Links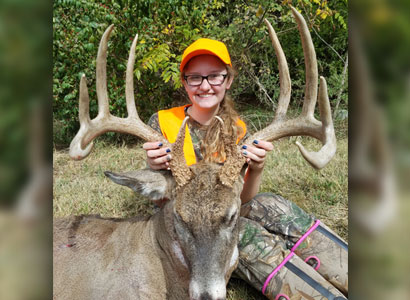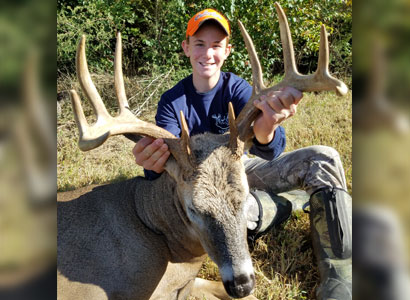 2016 Youth Season
We brought back the pink lipstick challenge that was started in 2015 and this year we added lucky pink bandannas to the hunt! Judging by the size of the deer these kids harvested this year, I think the bandannas worked!!! Everyone here at Eagle Lakes Outfitters are so VERY PROUD of each and every youth hunter who visited us!!
2015 Youth Season Antics
2015 was such a great year for all of us at Eagle Lakes Outfitters, and one of the big highlights was the Youth Season hunts. With October being Breast Cancer Awareness Month the kids decided to do there part and put the dad's on notice!! Anyone that harvested a deer was allowed to get out the hot pink lipstick, and paint their dads lips! We have never seen dads be so PROUD to show off their make-up!
2014 Youth Season
A few pics from the 2014 Youth Hunt at Eagle Lakes Outfitters!
EAGLE LAKES OUTFITTERS
24044 State Highway 96 - New Canton, Illinois 62356
(217) 426-2404
info@eaglelakesoutfitters.com

Content Copyright © 2016 Eagle Lakes Outfitters. All rights reserved.