Pike County, Illinois
Whitetail Deer & Turkey Hunting at it's Finest!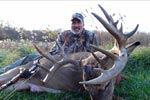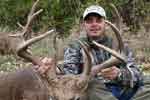 Eagle Lakes Outfitters What's Included
Each of our hunts is fully-guided, which means our guides will transport you to and from your hunting spot. We will help you track your deer, field dress your kill, prepare it for taxidermy, meat processing or transport home. We will strategize with you on the best locations and stands for you to use and the time of day for you to hunt. All of our prices include guides, lodging, meals, transportation to and from stands.
NOTE: Licenses, tags, and permits are NOT included in the hunt price, each hunter is responsible for his/her licenses, tags, and permits.
Permit Information, Application, and Other Helpful Links
http://www.eaglelakesoutfitters.com/links.html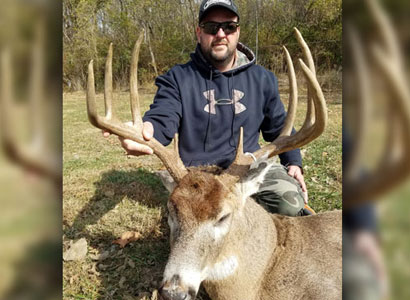 EAGLE LAKES OUTFITTERS
24044 State Highway 96 - New Canton, Illinois 62356
(217) 426-2404
info@eaglelakesoutfitters.com

Content Copyright © 2016 Eagle Lakes Outfitters. All rights reserved.