Pike County, Illinois
Whitetail Deer & Turkey Hunting at it's Finest!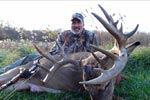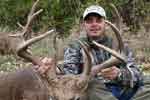 2016 Youth Season
We brought back the pink lipstick challenge that was started in 2015 and this year we added lucky pink bandannas to the hunt! Judging by the size of the deer these kids harvested this year, I think the bandannas worked!!! Everyone here at Eagle Lakes Outfitters are so VERY PROUD of each and every youth hunter who visited us!!
The one that got away
This deer was hunted here at Eagle Lakes Outfitters for 5 years. We have trail cam pictures of him and there's plenty of footage of him from far away. There's a reason why they get so big..He managed to outsmart everyone, everytime! We ended up finding him dead in the woods, and with so much history decided to mount him! He's now a great story in our main lodge! Come visit him and many others and have your own experience at one of these Pike County Bucks!!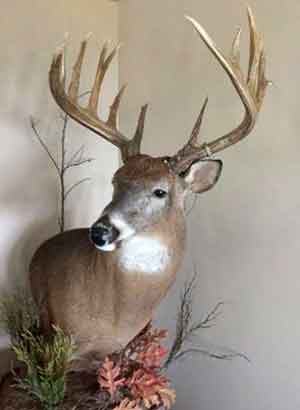 EAGLE LAKES OUTFITTERS
24044 State Highway 96 - New Canton, Illinois 62356
(217) 426-2404
info@eaglelakesoutfitters.com

Content Copyright © 2016 Eagle Lakes Outfitters. All rights reserved.