Pike County, Illinois
Whitetail Deer & Turkey Hunting at it's Finest!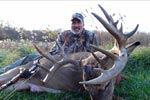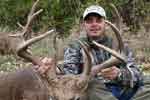 Eagle Lakes Outfitters Whitetail Deer Hunts - Archery
Eagle Lakes Outfitters offers some of the finest archery hunting in the country. Archery hunting in Pike County at Eagle Lakes Outfitters affords the archer the best opportunity to harvest the true trophy of a lifetime. Eagle Lakes Outfitters offers 5 day hunts. All hunts begin with the hunter arriving on Thursday after 12:00 Noon with the hunt beginning on Friday and ending on Tuesday.

CERTAIN WEEKS ARE CURRENTLY BOOKED, PLEASE CALL FOR AVAILABILITY
Dates and Pricing
Arrive Sept. 30
Hunt Oct. 1-5
5 Day - $2750


Arrive Oct. 12
Hunt Oct. 13-17
5 Day - $2750

Arrive Oct. 19
Hunt Oct. 20-24
5 Day - $2750

Arrive Oct. 26
Hunt Oct. 27-31
5 Day - $2750
NOTE: Depending on availability, we can work with you on dates.
NOTE: Each additional day is $300.
NOTE: Prices do not include Accomodations Tax.
Deposit
All Hunts Require a $500 Deposit (all deposits are non-refundable).
Unfilled Tag Special
Anyone with an unfilled tag may come back the same season and hunt for a daily rate of $300. There is no limit on the number of days as long as spots are available.
Permit Information, Application, and Other Helpful Links
http://www.eaglelakesoutfitters.com/links.html
Crossbows
A legally permitted archery hunter may use a crossbow from the second Monday following Thanksgiving through the end of the archery hunting seasons also certain disabled persons with a special crossbow permit (see page 34 of the Hunting and Trapping Digest) or persons 62 years of age or older with photo ID (no special crossbow permit required) can hunt with crossbows. These individuals may hunt game species with crossbows during seasons allowing the use of archery equipment.
Arrive Nov. 2
Hunt Nov. 3-7
5 Day - $2750

Arrive Nov. 9
Hunt Nov. 10-14
5 Day - $2750
December 14 through end of Season
5 Day - $2750
Combo Hunts


3 Day Archery/3 Day Gun
Arrive Nov 13 . . . $4000
4 Day Archery/3 Day Gun
Arrive Nov. 12 . . . $4500
3 Day Archery/4 Day Gun
Arrive Nov. 26 . . . $4500
4 Day Archery/4 Day Gun
Arrive Nov. 25 . . . $5000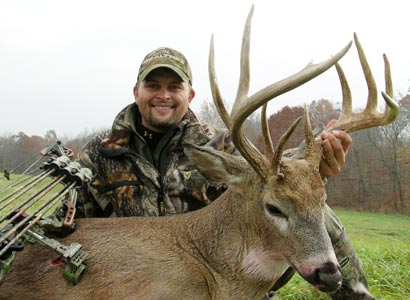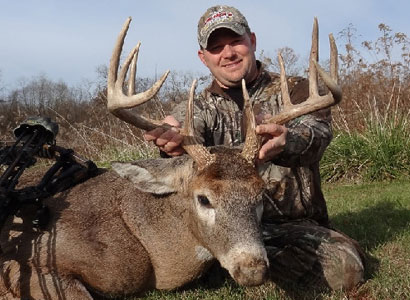 EAGLE LAKES OUTFITTERS
24044 State Highway 96 - New Canton, Illinois 62356
(217) 426-2404
info@eaglelakesoutfitters.com

Content Copyright © 2016 Eagle Lakes Outfitters. All rights reserved.